5 Interviewing Tips for Hiring Employees for Your Small Business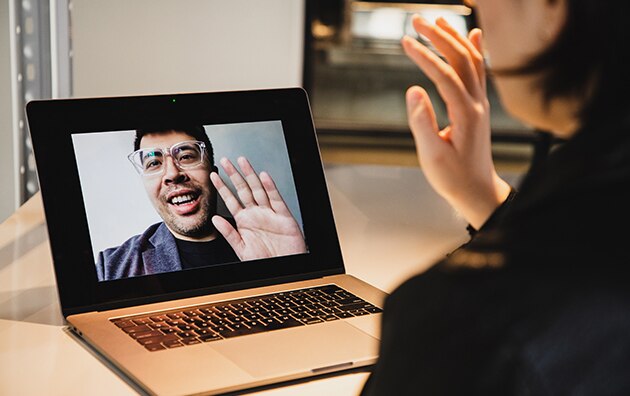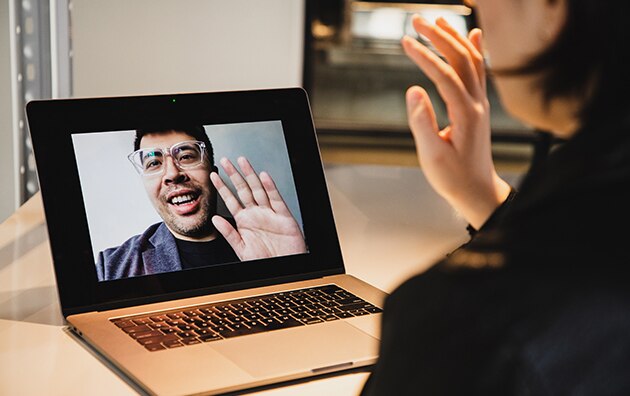 Personal interviews are an essential part of the hiring process. They provide the opportunity to meet job candidates face to face and delve into the skills and experience you've only read about on a resume or application. If the interview is effective, you'll know if the candidate is right for your company and the job.
As a small business owner, interviewing people is probably just one of many things on your plate. These tips can help you interview like a pro.
1. Screen Candidates
You've posted your job ad and the resumes are streaming in. That's good news, but before scheduling any interviews, you'll want to narrow the pool to a reasonable number of viable candidates.
Carefully review all resumes and applications for the necessary skills, experience and education. Read cover letters for insight into the applicant's ability to express themselves in writing, both generally and in response to your unique job posting. To further screen your top applicants, hold phone or video interviews, and search for their presence online. Social media, in particular, can provide perspective on an applicant's natural behavior with friends and colleagues, and help confirm qualifications and background.
2. Prepare Interview Questions in Advance
Maximize the quality of your interviews by preparing questions in advance. Your questions should focus on drawing out each interviewee's knowledge, skills and experience; personal qualities such as initiative, passion, judgment, attitudes, beliefs and goals; and potential ability to perform on the job.
Adding behavioral and situational questions to the mix can help you determine the best possible candidate. Behavioral questions are based on the premise that past experience is an indication of future performance. You can ask applicants to recall a past experience and how they handled it, such as:
Tell me about an important goal you set in the past and how you reached it.
Describe a time when you weren't happy with your work and why.
Have you ever faced a work situation with unclear rules and guidelines? Tell me about it, how you felt about it and how you reacted.
Situational questions ask how the applicant would handle hypothetical circumstances, such as an upset customer or multiple assignments from different managers.
For the best results, tailor your questions to the unique demands of your business and the open position.
3. Start the Interview Off Light
Interviews can be stressful, and a stressed candidate may not leave an accurate impression of their potential performance on the job. To put your interviewees at ease, create a welcoming environment. Greet them with a smile, start with small talk on a shared topic, and ask about their career goals. This can help you get to know the person behind the interview and foster a more easygoing exchange when you get to the role-specific questions.
Also introduce your company and its background and describe the role and its context within the business, keeping it friendly, light and brief.
4. Ask Your Prepared Questions
When you move into the more formal part of the interview, these techniques can help you gain the insight you need for the decision-making process:
Use the same questions for all applicants so you can compare responses later.
Ask open-ended questions that prompt the interviewee to share their experience rather than give yes-no answers.
Ask follow-up questions based on the interviewee's responses to your prepared questions.
Listen more than you talk and pay attention to the interviewee's body language as well as their answers.
Take notes that you can review later.
Welcome questions about your business or the position.
Know what not to ask. Questions about age, race, gender, country or national origin, religion, disability, and marital or family status are perceived as discriminatory and could cause your business to be sued for unfair business practices.
5. Close and Follow Up
To close the interview, apprise the candidate of next steps in the interview process, including the timeline for filling the position and when they can expect to hear from you again. Then follow through on your promise.
If you're sending a rejection email or letter, thank the applicant for applying and leave the door open for future positions with your company. If you're making an offer, move quickly – first with a phone call and then a formal letter. You don't want to lose your top candidate to a competitor.

Hiring the right person can take time, but it's time well invested if your new employee thrives in the workplace and contributes to the success of your business. Also invest in onboarding and training programs to help new employees work safely and effectively from their first day on the job. This will help reduce the risk of workplace accidents and injuries ‒ and help you manage your workers compensation costs.
Find an agent today to make sure you have the protection your business needs.
More Prepare & Prevent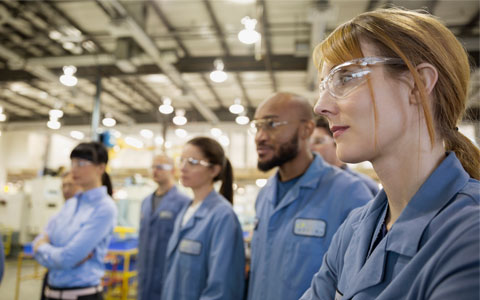 Attracting qualified job candidates can be a challenging but important task for companies of all sizes.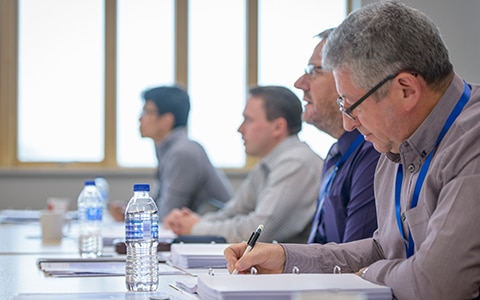 Help promote safety by incorporating these practices into your onboarding process.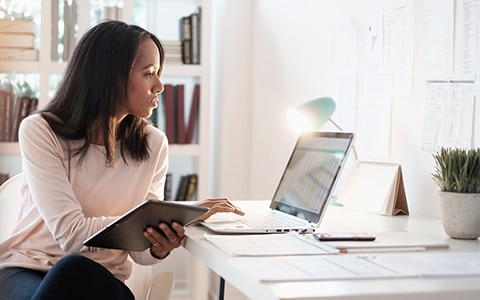 Modern office trends, such as mobile device use and work & play activities, bring new safety risks.